From our kitchen to your family.
Paul Gillum's passion for meat started when he was a boy, raising livestock in 4-H and FFA. That passion has been nurtured by over 20 years of experience working with meat. Now he and his family want you to know the high quality recipes that have brought such joy to their home over the years. Gillum Family Farms is a real family with a real passion for high quality prepared meats.
Enjoy!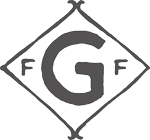 Come See Our Kitchen
We look forward to telling you about our story.
4586 E. Commerce Ave. Fresno, CA 93725
559-256-1433
Check On What's Cookin'
If you're interested in learning more about us, please fill out the form below.